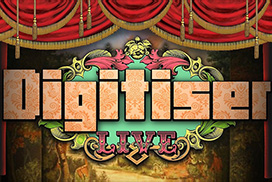 Digitiser Live 2.0 was originally scheduled to take place on 25 July 2020, but has been postponed due to the COVID-19 pandemic and will now take place on 4 September 2021. Further details will follow.
DIGITISER LIVE 2.0 - TICKET DETAILS AND FAQ
---
Do you know of any important moments from the annals of Digi history that have been omitted? If so, then mail me (superpage58@gmail.com) right now, man. Credit will be duly given for anything that gets put up.