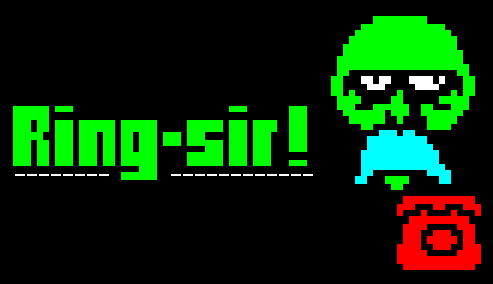 Saturn Stuff
15 July 1995
I am Phoning Honey - "the snowing phoney".
Once again I've been calling round game shops, seeing how stupid they are, and making a pickled "smerlin" of myself.
This may sound like one of the worst things a man like me could do, and it is. It is the worst of the things a man like me does do.
And yet the phoning begins again!
1. DIXONS, CHISWICK
US: This Saturn - is it the best? Is it better than anyone? Sony! Sony!
DIXONS: If you want to buy the best console on the market, buy the Saturn. Sony are planning a machine but there are no dates, details or prices.
US: You're lying, but could you tell me something else? It's about SCART.
DIXONS: It's a 21-pin socket.
US: But SCART is Mario - Mario's Kart!
DIXONS: No. It's a 21-pin plug.
US: 21! That's superb! And I need one in my telly to make a home for Saturn?
DIXONS: Well, if your TV hasn't got a SCART socket, you can buy an RF adaptor set for £24.99.
US: Another 25 shavers? on top of 400? You must really hate me! You sell these for £400 - how much do you make on them?
DIXONS: Pardon me? £399.99 is the UK RRP. No-one is selling it for less. I cannot discuss our retail margin.
US: I don't care. You could, you know, get me one cheaper. What do you earn?
DIXONS: Pardon me? I personally have to pay £399.99 the same as everyone.
US: Oh, shut up. Bye-bye! Bye-bye!
2. FUTURE ZONE, HARROW
US: How much is this Seeger Satin?
FZ: The Saturn is £399.99.
US: Well, that figures. My son bought one from your shop on Saturday and he said it was £350.
FZ: It's £399.99 everywhere.
US: He had to sell everything he had. Books, glass - he sold his big glass!
FZ: It does seem a lot.
US: Yeah, well it wasn't enough. On Friday night I had some mates round for a barbecue, and he's gone through their wallets and nicked 50 quid.
FZ: Er... I'll get the assistant manager.
US: Hello? Your shop put up glitzy posters which made my son steal money from my mates. Can I sue you?
FZ: Well, of course we're sorry if...
US: Sorry? Yeah, but I'm £50 down. How much do you make on these machines?
FZ: I dunno, not more than £100.
US: Right. We'll split that, and both be happy.
FZ: It doesn't work like that.
US: It could. It's no skin off your nose. Your till must be overflowing with filthy stolen money. I'll be round to pick it up in 20 minutes. Goodbye!
3. GAMESLAND, SHEPHERD'S BUSH
US: Do you sell the Saturn?
GL: The what? No we don't.
US: Well, you can probably help me anyway. I bought one from Dixons - a Dixons 500 miles away - and it's all bust up.
GL: Bust up?
US: When I turn it on Virtua Fighter it goes like this: "Whirrrr. Ping ping!" And get this - when I play Daytona USA, the cars start flying about. Whoosh! Whooooooosh!
GL: The cars fly about?
US: Yeah, right, and then funny stuff happens. A brown fog washes over the screen and it starts scaring me bad.
GL: Ah...
US: Whirrrr! Ping ping ping!
---
Look at you, sitting there like a horralth. You think this is so easy, don't you?

Well, let's just see how easy it really was. This chart will make you realise.
DIXONS: Acted like my son, after all.
FUTURE ZONE: Went off, never to return.
GAMESLAND: Two out of five.

I'm only trying to help.
---
Do you know of any important moments from the annals of Digi history that have been omitted? If so, then mail me (superpage58@gmail.com) right now, man. Credit will be duly given for anything that gets put up.