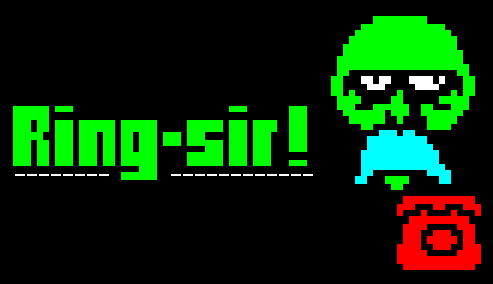 N64-Oh Calls
18 August 1996
I am Phoning Honey - king of the phoning pranksters and game-shop-oh worksters.
My ringing is 1) good for you and c) OK to do alone, so why don't I do another of my splendid pranks themed around the lovely N64 and that?
As a special favour I've not only changed the names of the shops to protect you, but I've changed my name to match yours. You idiot!
1. NICE GAMES, BRISTOL
US: Mother, you've come back!
NG: Hello...?
US: Alright? Listen, I want that new Nintendo thang, but I want to know a little bit of stuff about this thang.
NG: You mean the N64? OK...
US: They're good - good and expensive?
NG: Well, they are quite expensive at the moment, as they're imported from Japan... hello?
US: Are you still there? Look, how much will I be shelling out for this?
NG: With Mario 64 it'll cost you £530.
US: Splendid, can you wrap me up three of them - one each for my mum and dad.
NG: Three?! I'll just check we've got three of them left.
US: Before you leave me, tell me, just between us - is it worth the cash?
NG: Umm... Mario is an excellent game.
US: You said Japan earlier - will that be a problem to you or I?
NG: We'll convert the console for you, but the game is in Japanese.
US: Do I look as though I read the Japanese words? You can keep your funny machines, idiot-boy. Cheers!
---
2. OK CON-SOALS, SOUTHAMPTON
OK: OK Con-soals.
US: OK yourself - tell me, did you like that little introduction?
OK: I've never heard that before.
US: Enough! I must have an N64 before sunset. Your life depends on it. I have £500 to spend. Any takers?
OK: Well, that'll get you the machine...
US: You imply there will be more expenditure - is that fair?
OK: If you want both the available games, it'll cost £580.
US: Suppose I give you a Mega Drive in a part-exchange style?
OK: I'll just check... (puts hand over phone)... hello? How many games has it got with it?
US: I haven't even bought it yet!
OK: We can probably do you a deal if you've got, say, five good games with your MD in an exchange plus cash.
US: That's an incredible amount. Is this N64 worth these things?
OK: It's the most powerful console yet and Mario is the best game I've ever played. Everyone in the shop agrees.
US: But what do you know? You could be an imposter or even a clown.
OK: All the games mags love Mario 64 too. It's getting high 90%s everywhere.
US: OK, so it's good. Will I be under arrest if I buy this imported machine?
OK: No - it's not illegal.
US: Danger?
OK: We've not had any problems.
US: The thing is, you've put me off with your brash tone. Goodbye now!
---
Do you know of any important moments from the annals of Digi history that have been omitted? If so, then mail me (superpage58@gmail.com) right now, man. Credit will be duly given for anything that gets put up.