Digitiser's relationships with its printed magazine peers of the early-to-mid '90s have been well-documented. The tie-up with Future Publishing to give away magazine subscriptions as Hot Topic prizes in the nice friendly corner, and the, uh, 'eventful' correspondence with EMAP's Sega magazines in the... other one. But Future weren't the only papery proprietors who were partial to Digi's thighs: Maverick Magazines liked to have a good stroke too, principally via the medium of their SNES-covering Super Control. The Digi team were contacted quite early on, and a rapport was built which lead to a sort of collaborative crossover/partial Digitiser colonisation of the Super Control pages. Not only was there a big stupid competition between the Digi team and their Maverick counterparts in the form of the 1993 Digitiser / Super Control Lard Challenge, but The Man even got his own comic strip. A number of early Digi characters would enjoy their own cameos, too - usually drawn by Super Control's Paul Mallinson, with the occasional effort by Mr Biffo himself. Some of these rarely-seen illustrations, and photos from the Lard Challenge, can be found below. Nub!
---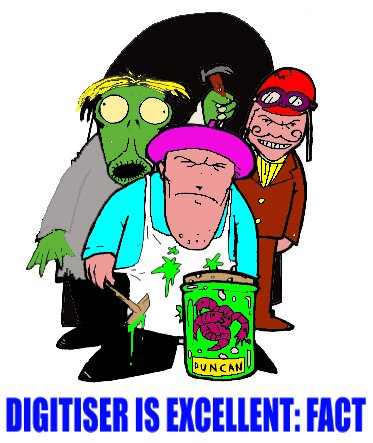 Early Digi characters. Clockwise: The Man Who Taunts Fear; Duncan; The Man With A Long Chin; DIY "Kelly"


---

---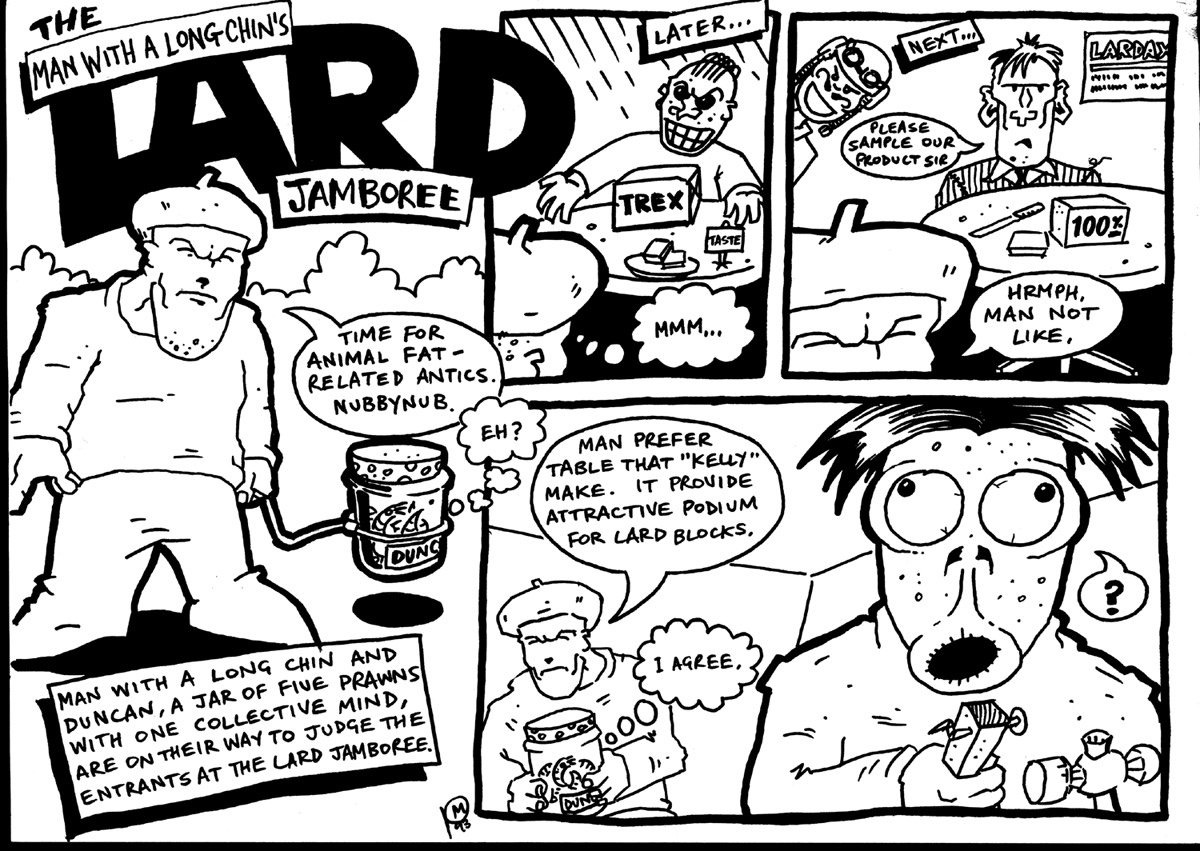 ---

---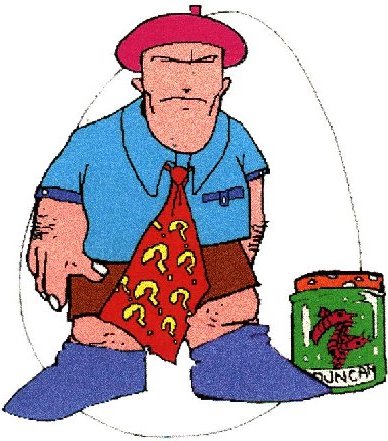 The Man and his pet, Duncan: a jar of prawns with a hive mind.


---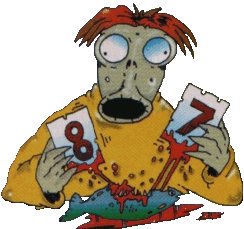 The Man's brother, DIY "Kelly"


---
Super Control #3, August 1993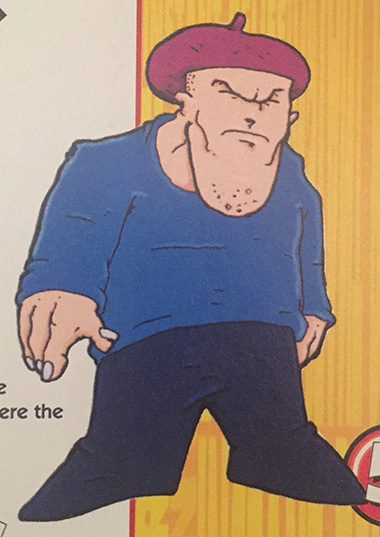 ---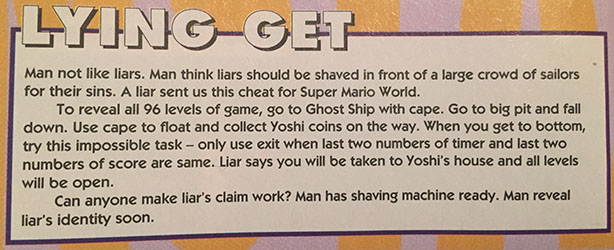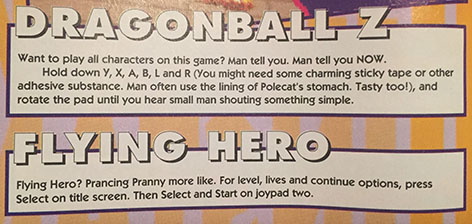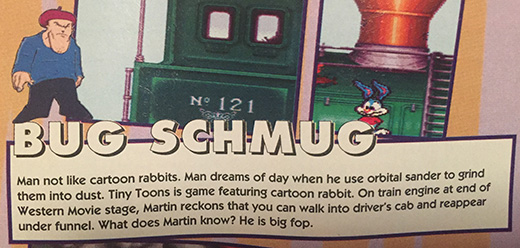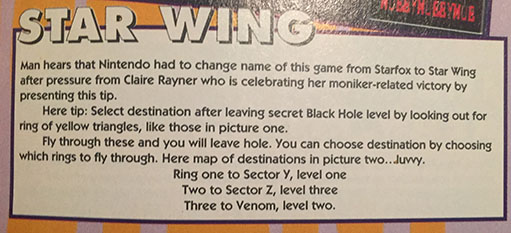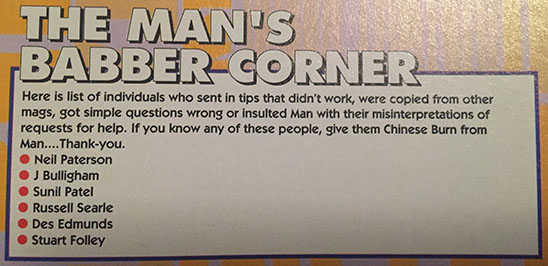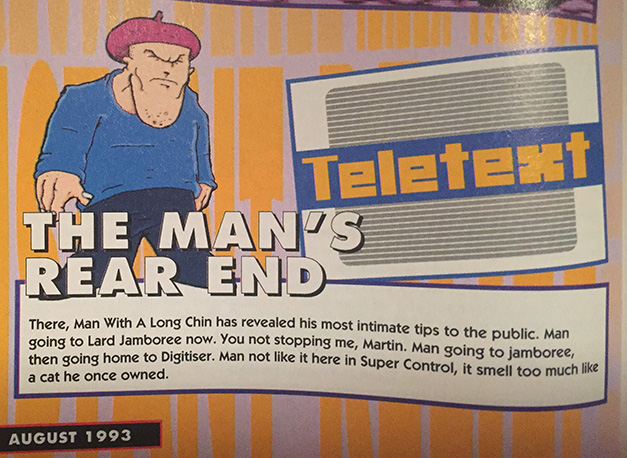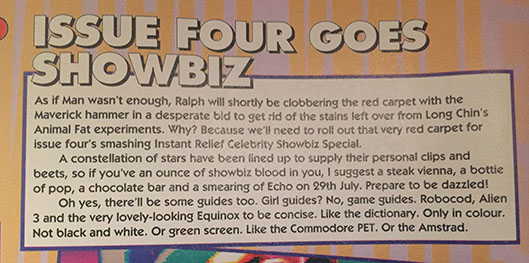 ---
Super Control #6, November 1993

From the November 1993 issue of Super Control - note the reference to 'Mangate', called 'Chinnygate' here


---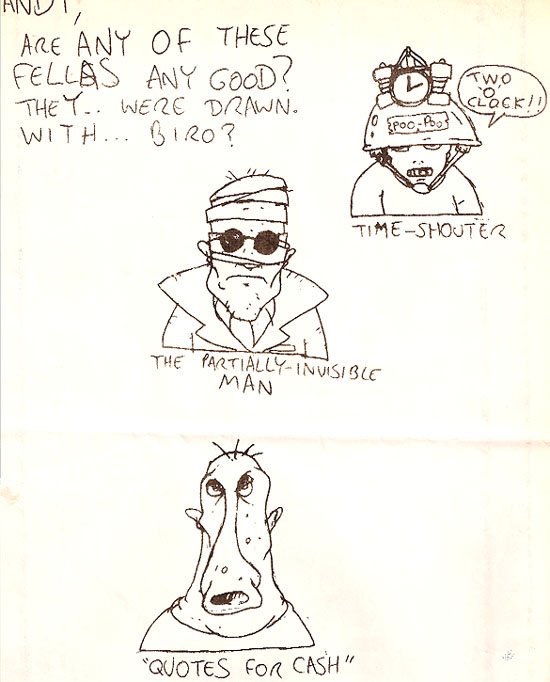 ---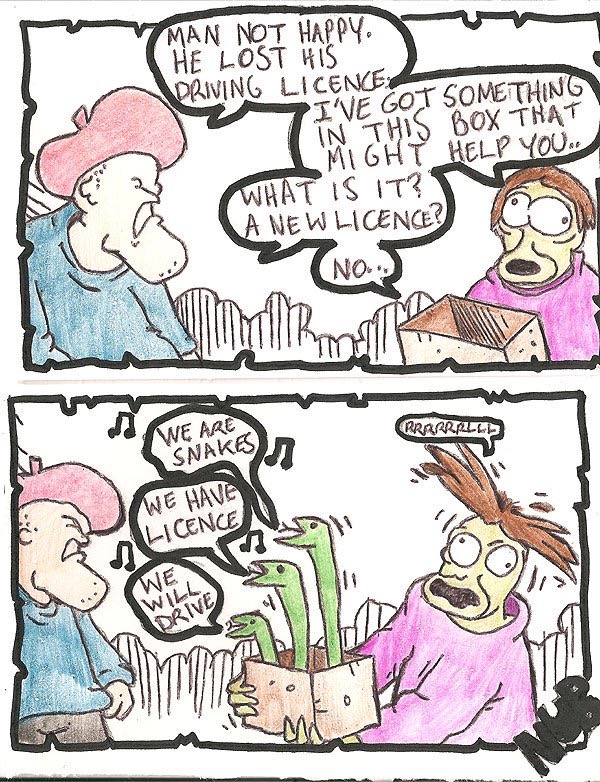 ---
The Digi team c.1993, drawn by Mr Biffo. Clockwise: The Man With A Long Chin; Mr Biffo; Mr Hairs; Mr Cheese.


---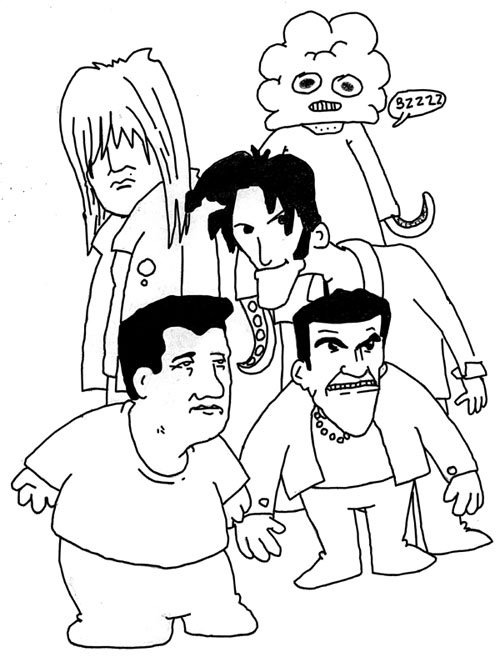 The Super Control team, drawn by Mr Biffo


---
The 1993 Digitiser / Super Control Lard Challenge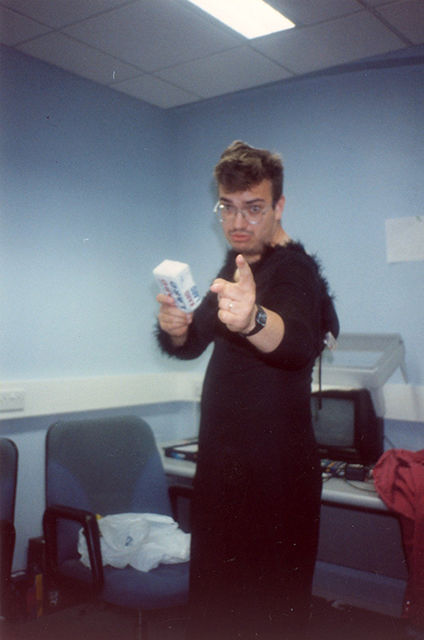 Mr Biffo, challenged to wear a dress, finds one in a charity shop and dons it while brandishing a block of lard.


---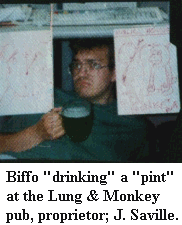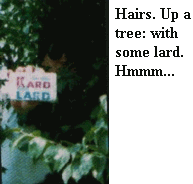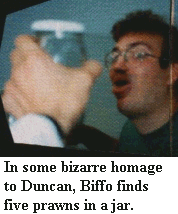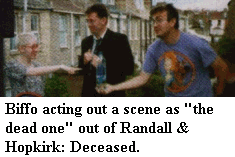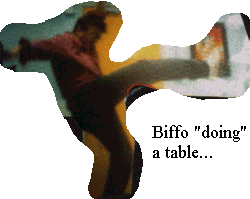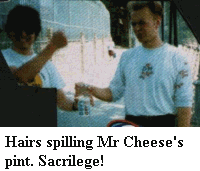 ---
---
Do you know of any important moments from the annals of Digi history that have been omitted? If so, then mail me (superpage58@gmail.com) right now, man. Credit will be duly given for anything that gets put up.