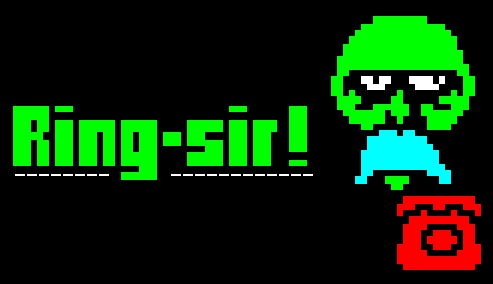 Ring-sir! was the much-loved occasional feature wherein Digi's resident "telephone" "abuser", Phoning Honey, calls the unsuspecting shops and the services, and pranks them up good. The names? The names have been changed to protect poor idiot. And so that Digi wouldn't get into trouble. And!
2 SEPTEMBER 1995 - OUR INVENTIONS
7 OCTOBER 1995 - OUR FUNNY GAMES
27 JANUARY 1996 - NEW TV SHOW
27 DECEMBER 1997 - MEGA GAMES - BROKEN PLAYSTATION
19 JUNE 1999 - MEGA GAMES - COMPANY POLICY
1 MARCH 2003 - POPULAR GAMES, EDINBURGH
8 MARCH 2003 - TV TEXT, LONDON - FROM THE FINAL EDITION OF DIGITISER
4 JANUARY 2018 - ONLINE HELPDESK PRANK
---
Do you know of any important moments from the annals of Digi history that have been omitted? If so, then mail me (superpage58@gmail.com) right now, man. Credit will be duly given for anything that gets put up.