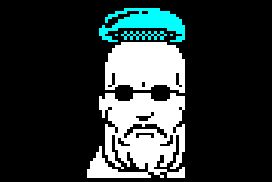 Putting the malevolent in malpractice, Dr Derek Doctors was an unhinged, megalomaniacal dentist who first appeared on Digitiser's pages in January 1994. At the time he was the head of nasty religious cult The Temple Of Evil Love, which succeeded in recruiting The Man to its ranks, until he got bored and decided to do something else.
Dr Derek initially hung around on the diary and tips pages, but was later seen at the weekends introducing arcade reviews with increasingly sinister rants. It was one such disturbing voyage into the depths of his psyche that led to a mother complaining to Teletext, after Doctors had raved about "entering your minds" - the scandalised parent interpreted this to mean a "different sort" of entering. Having already had more than their share of controversial moments, Digi decided it was probably best to shelve Doctors at this point. There were of course no such issues when he was given a new home on Mr Biffo's Bubblegun website at the turn of the millennium.
A character that clearly amused the Digi team, he continued to have a life beyond teletext, making an appearance in the 2007 BBC Three pilot Biffovision, written by Mr Biffo and Mr Hairs - albeit now named Professor Derek Doctors, so he must have had tenure at the University Of Dark Science by this point. His cult-leader ravings can be sampled below - but beware his hypnotic powers of persausion...
---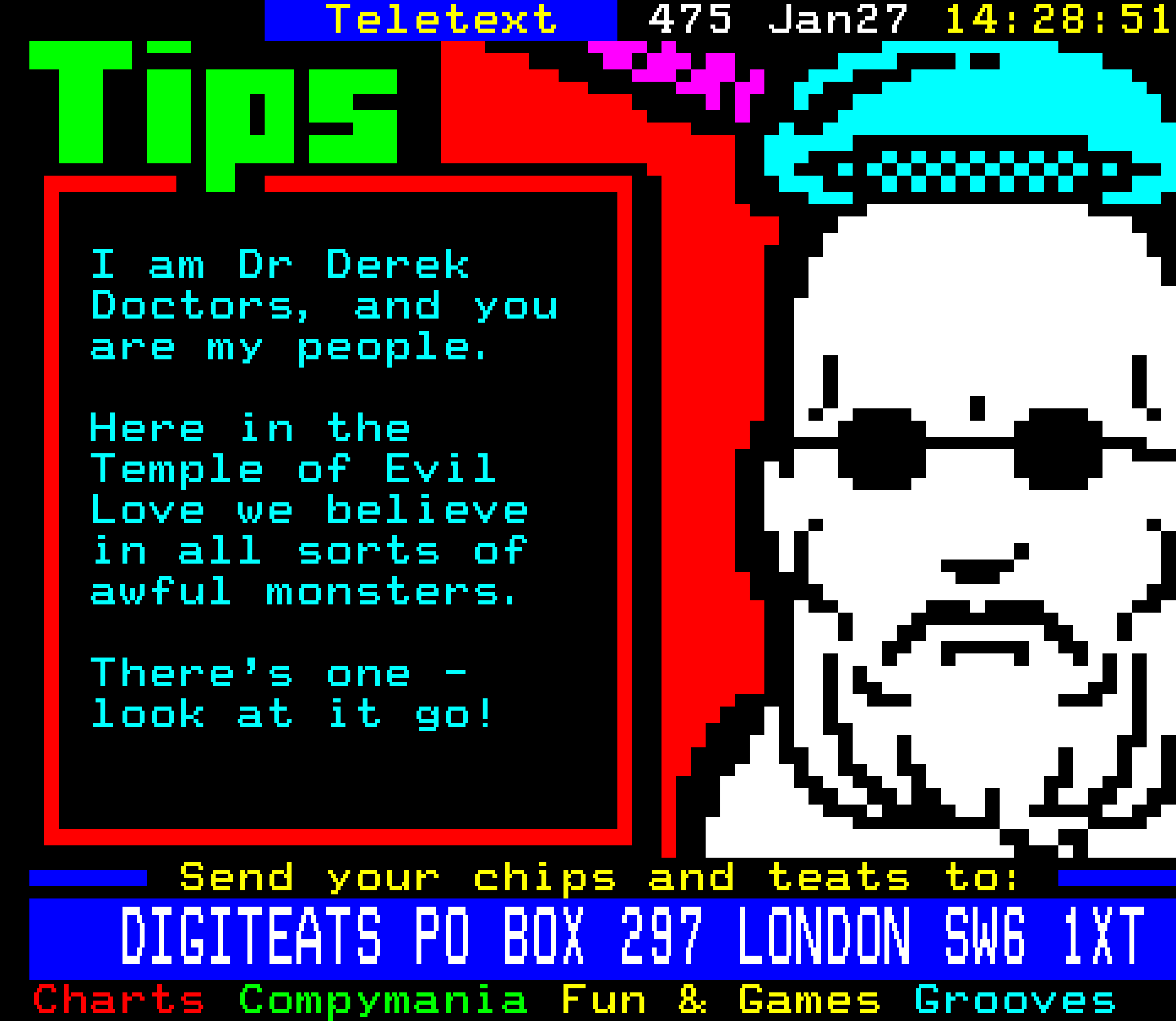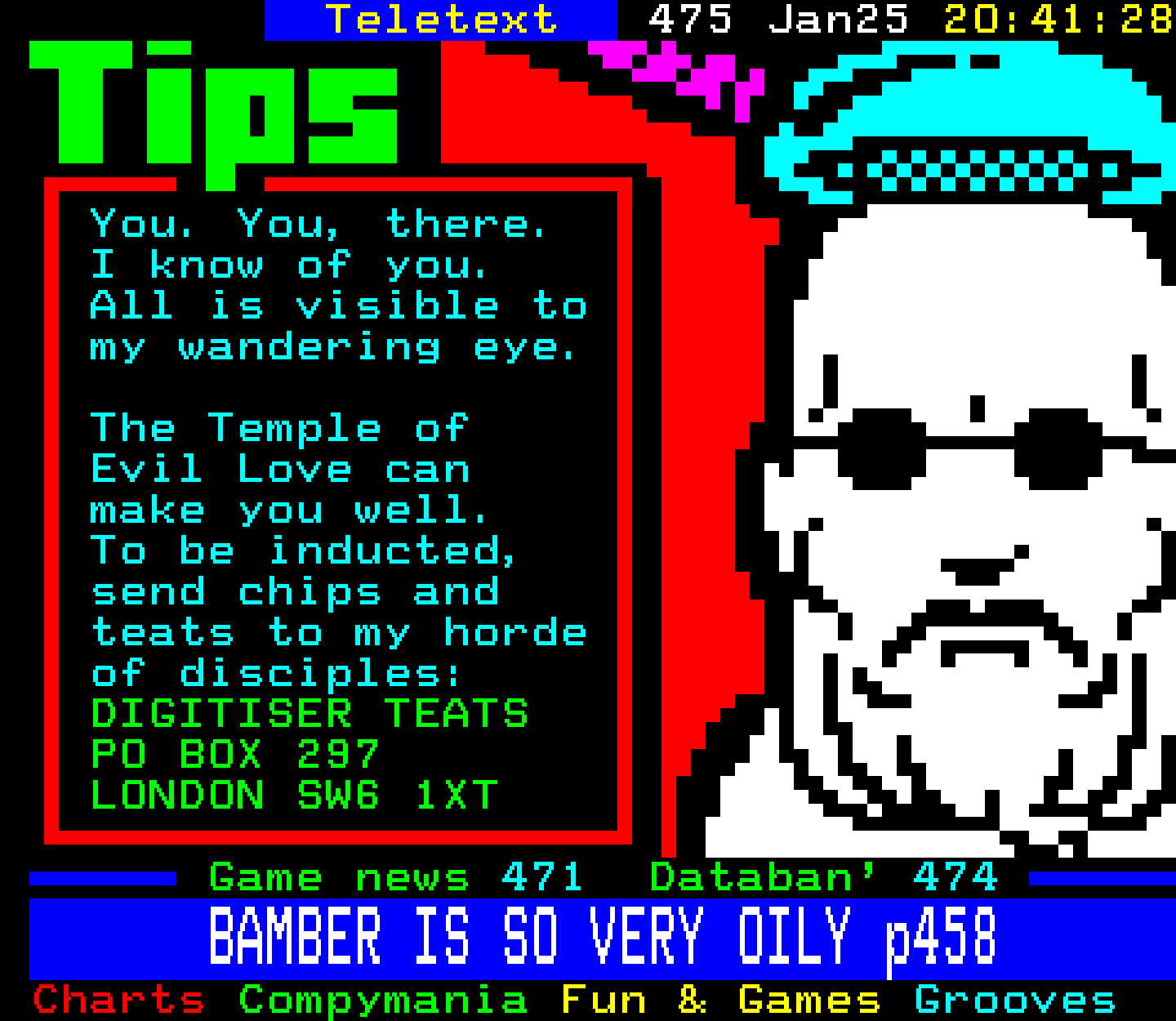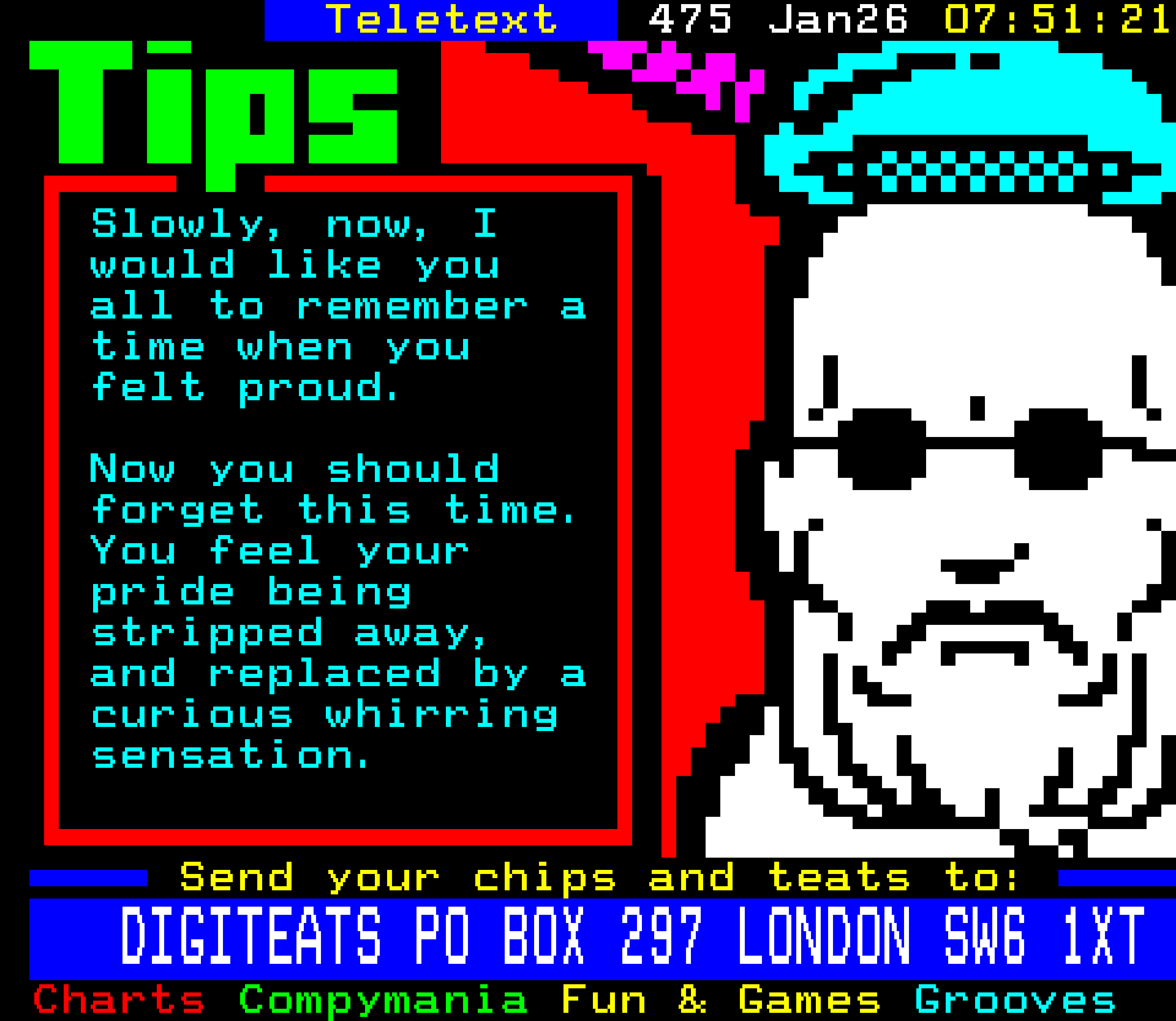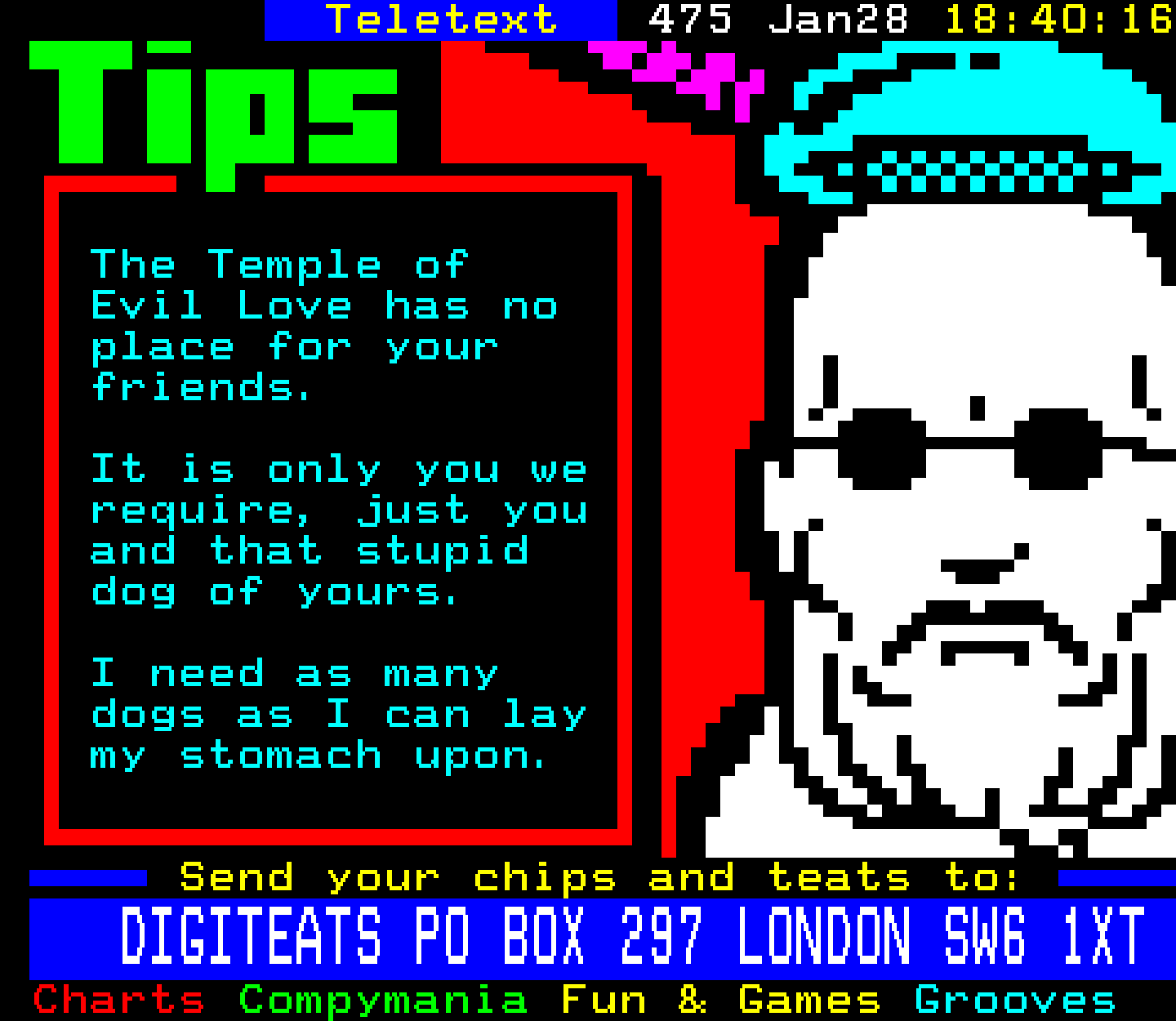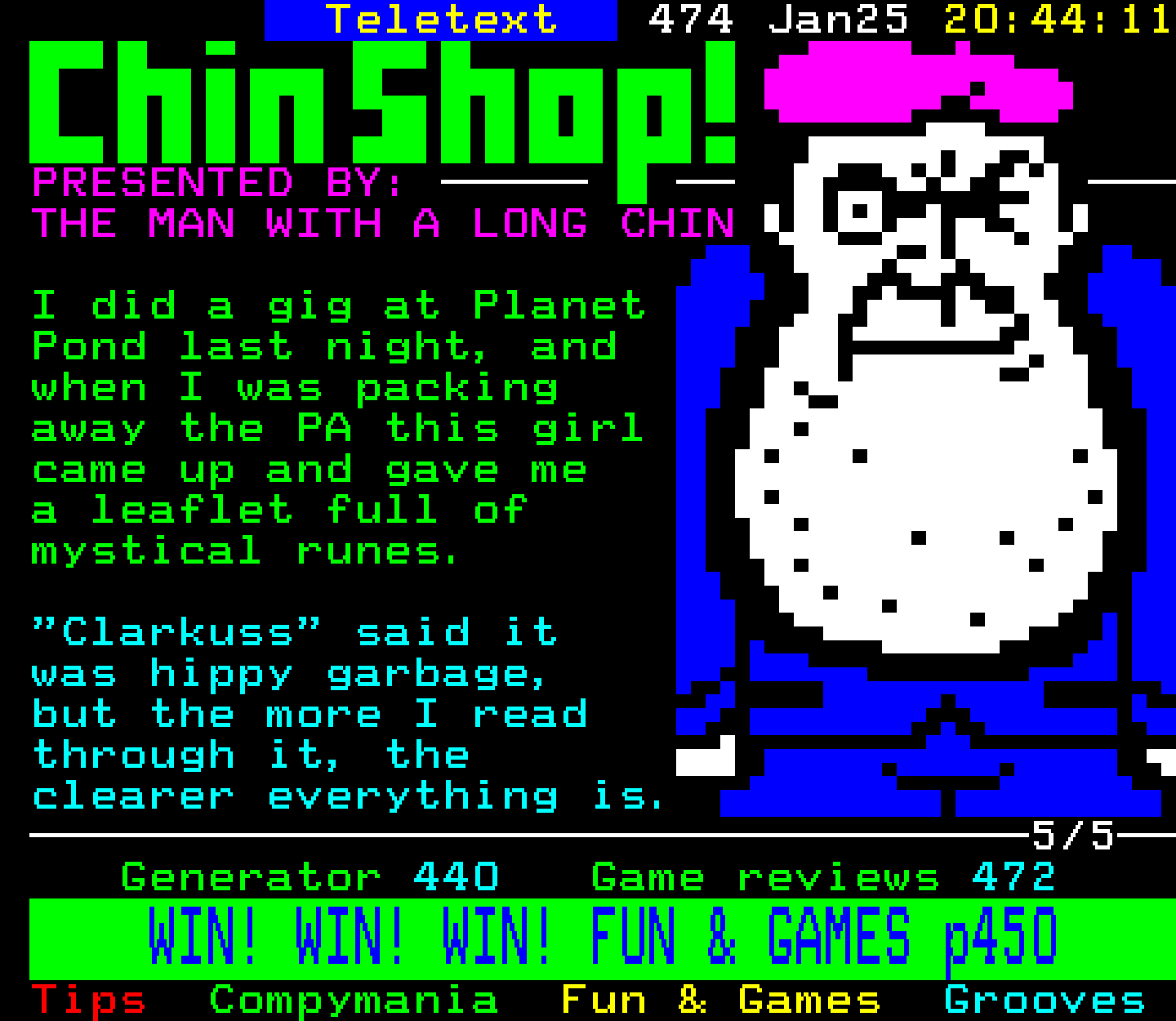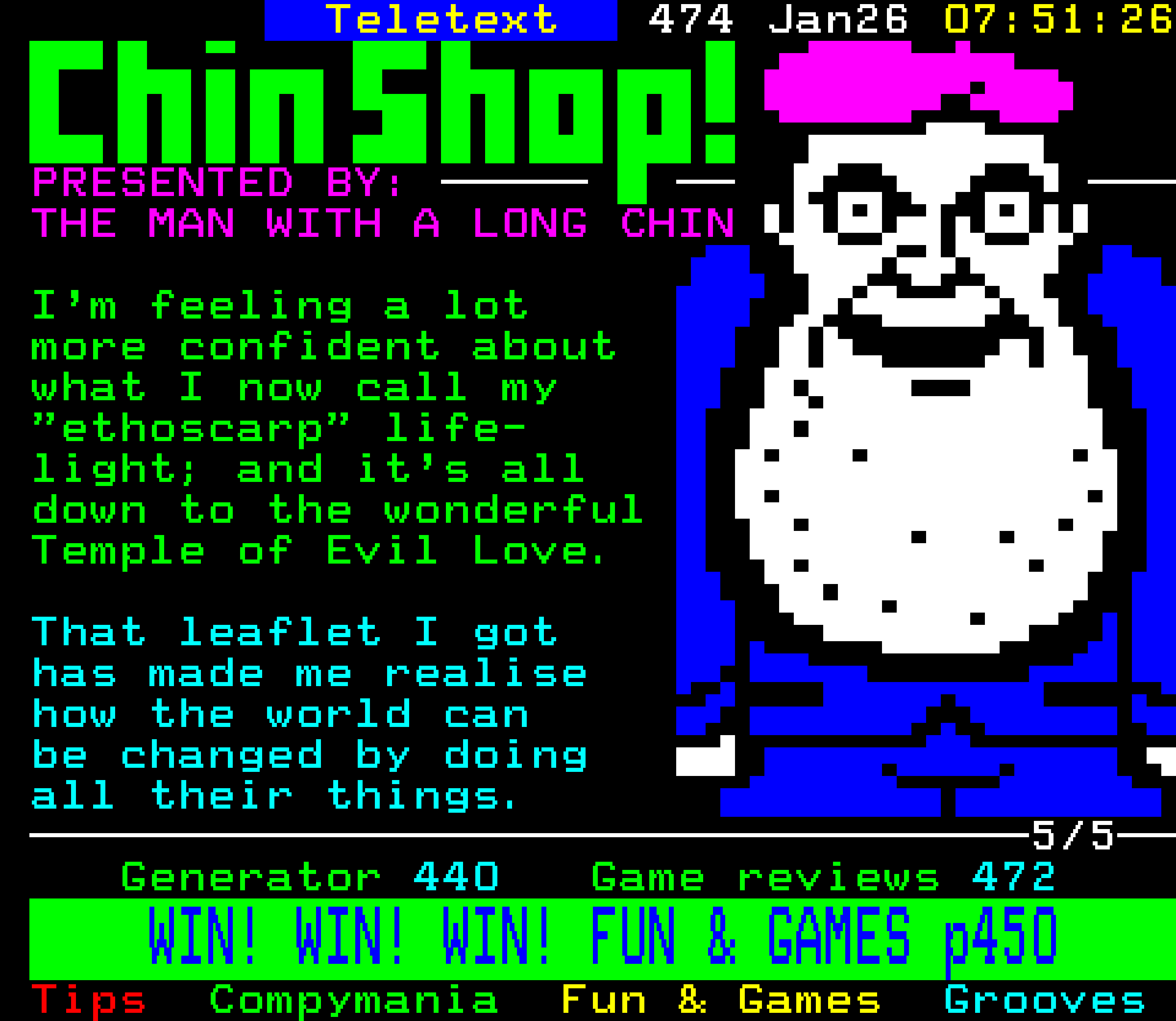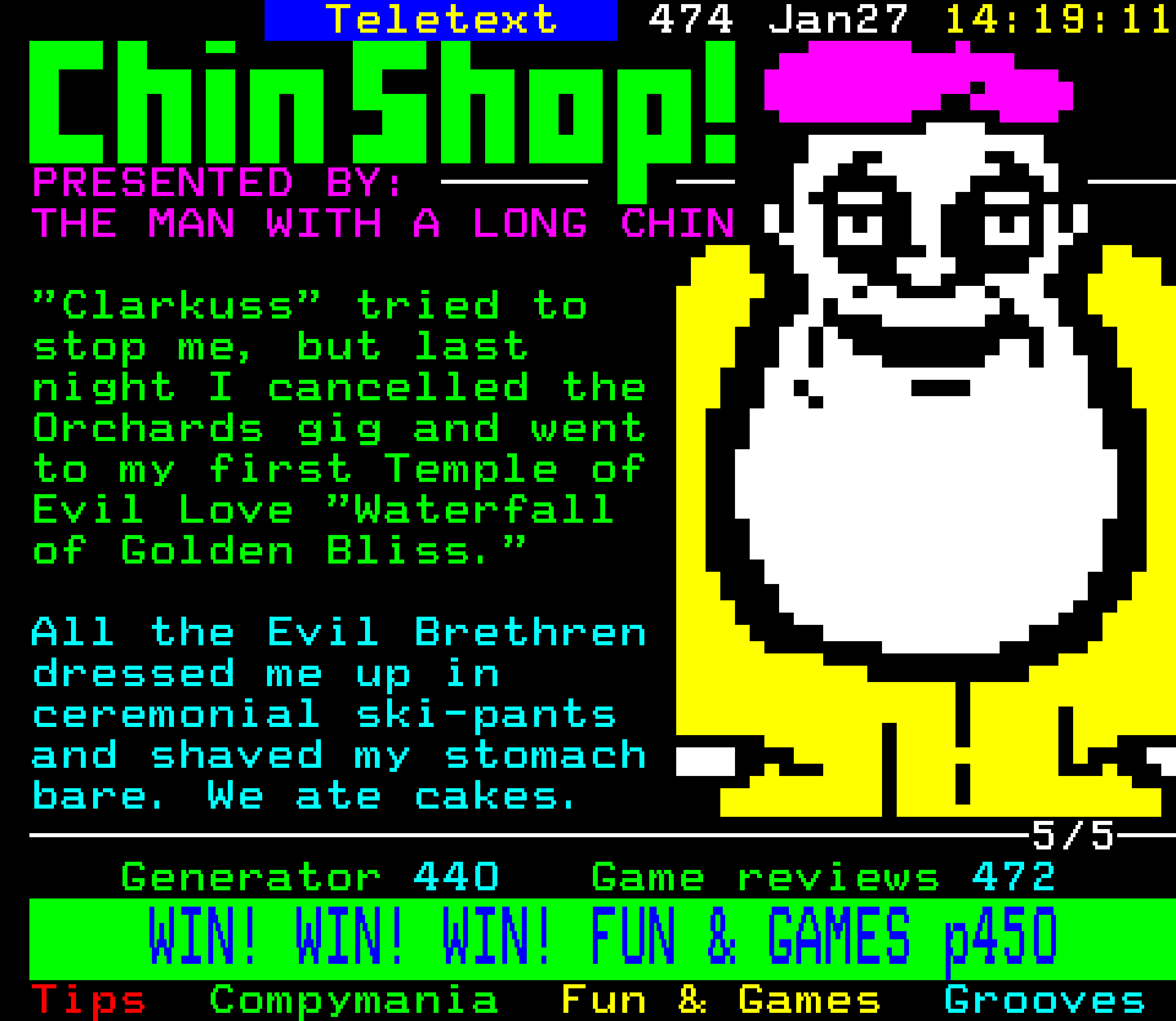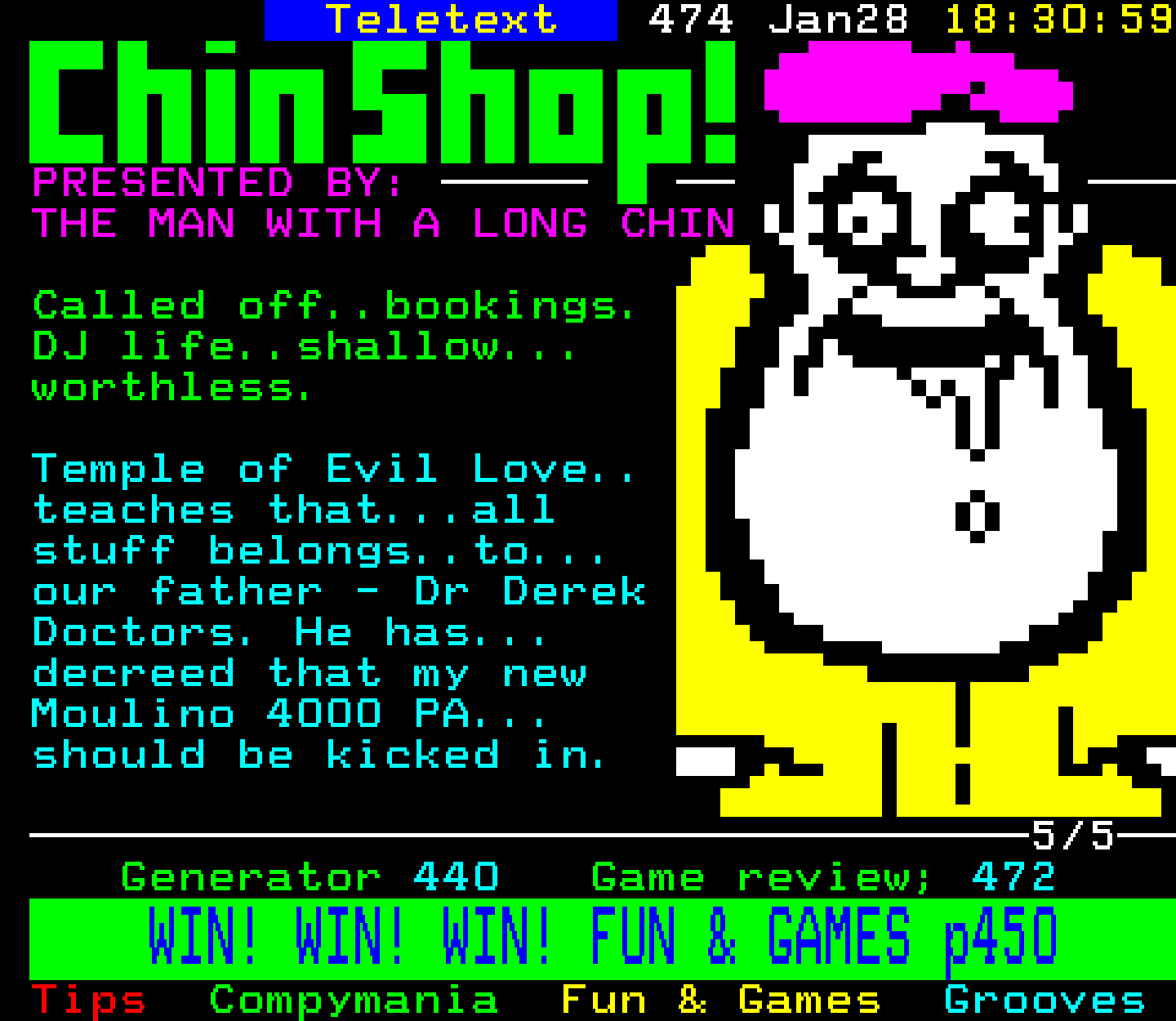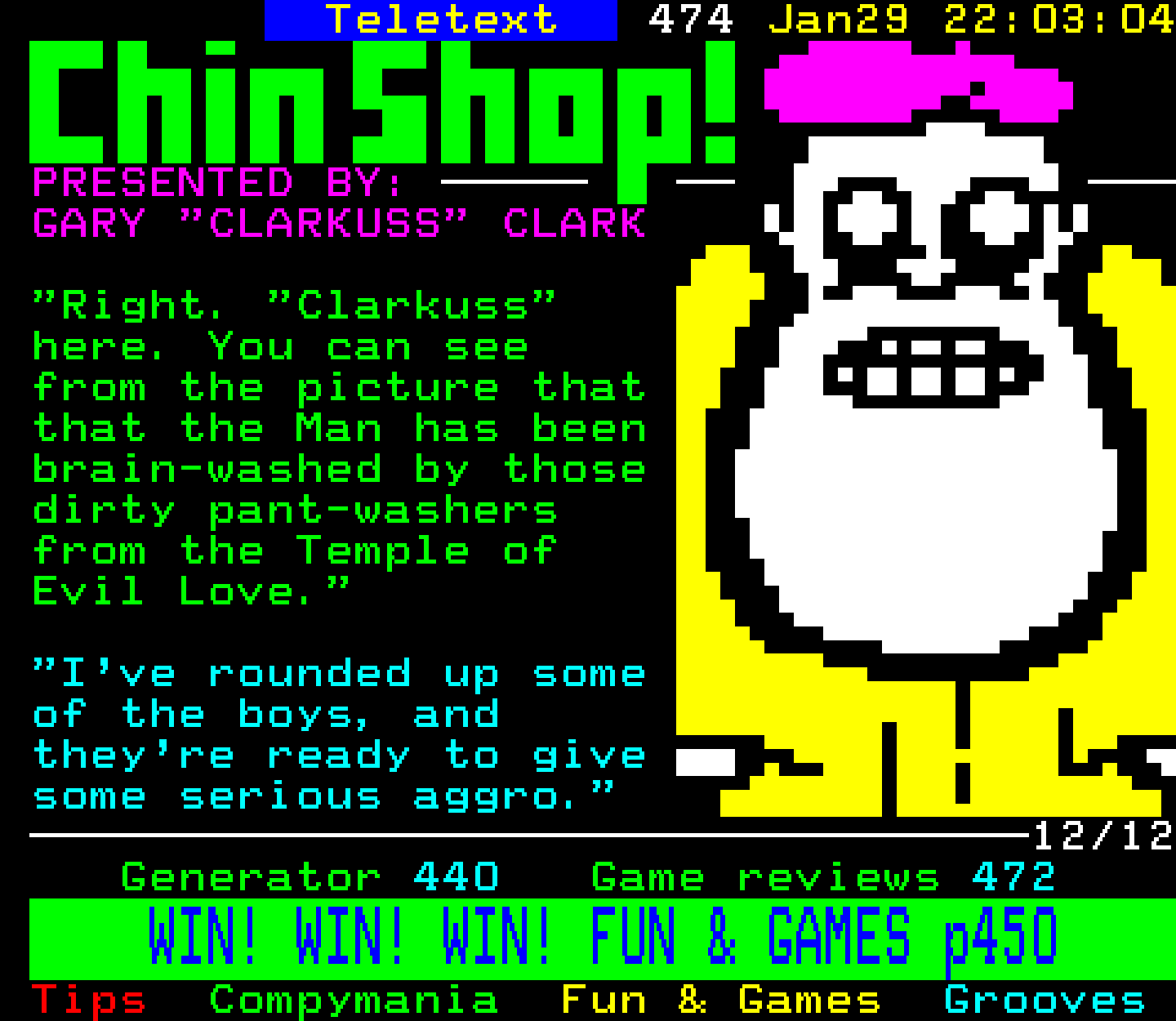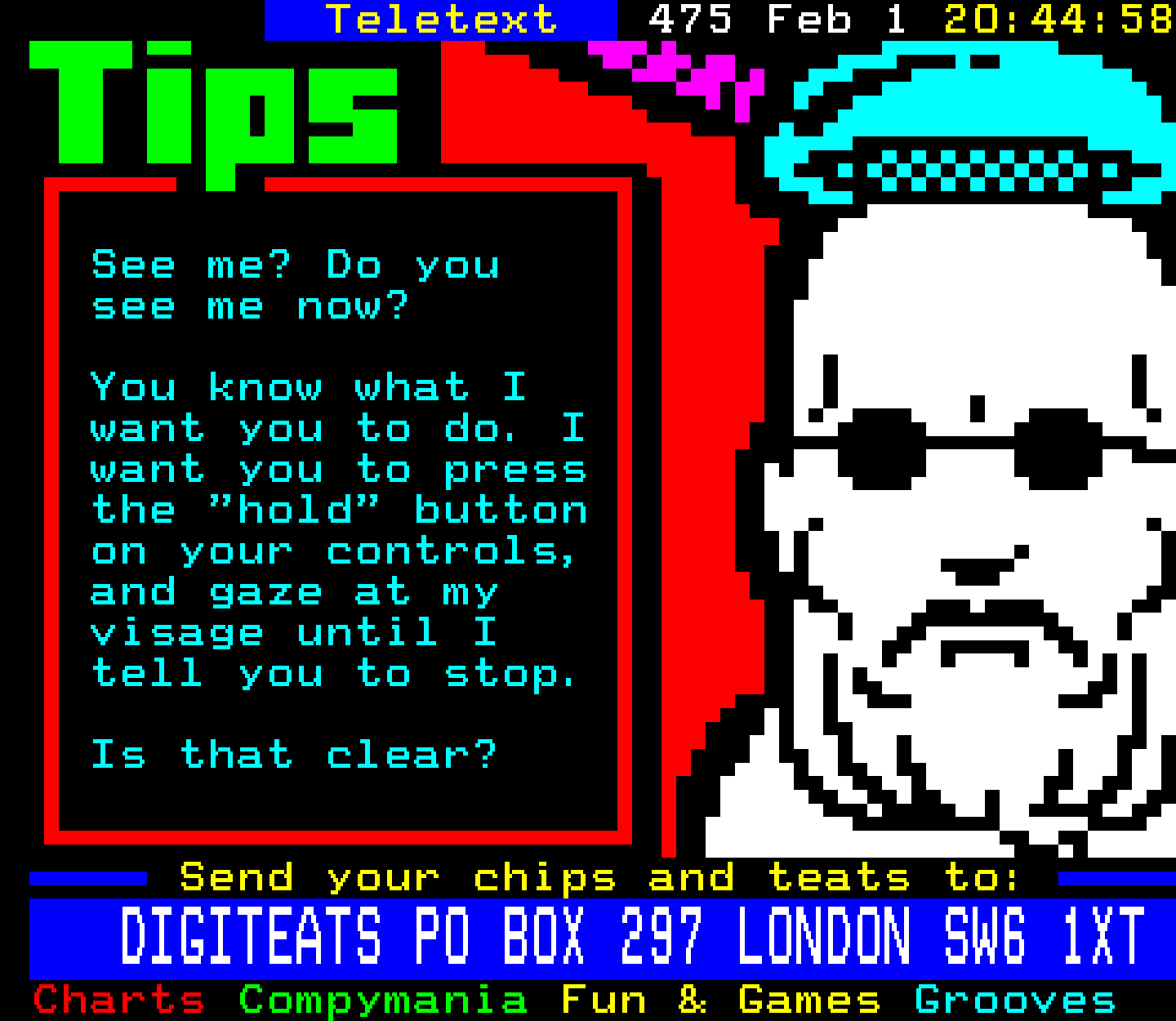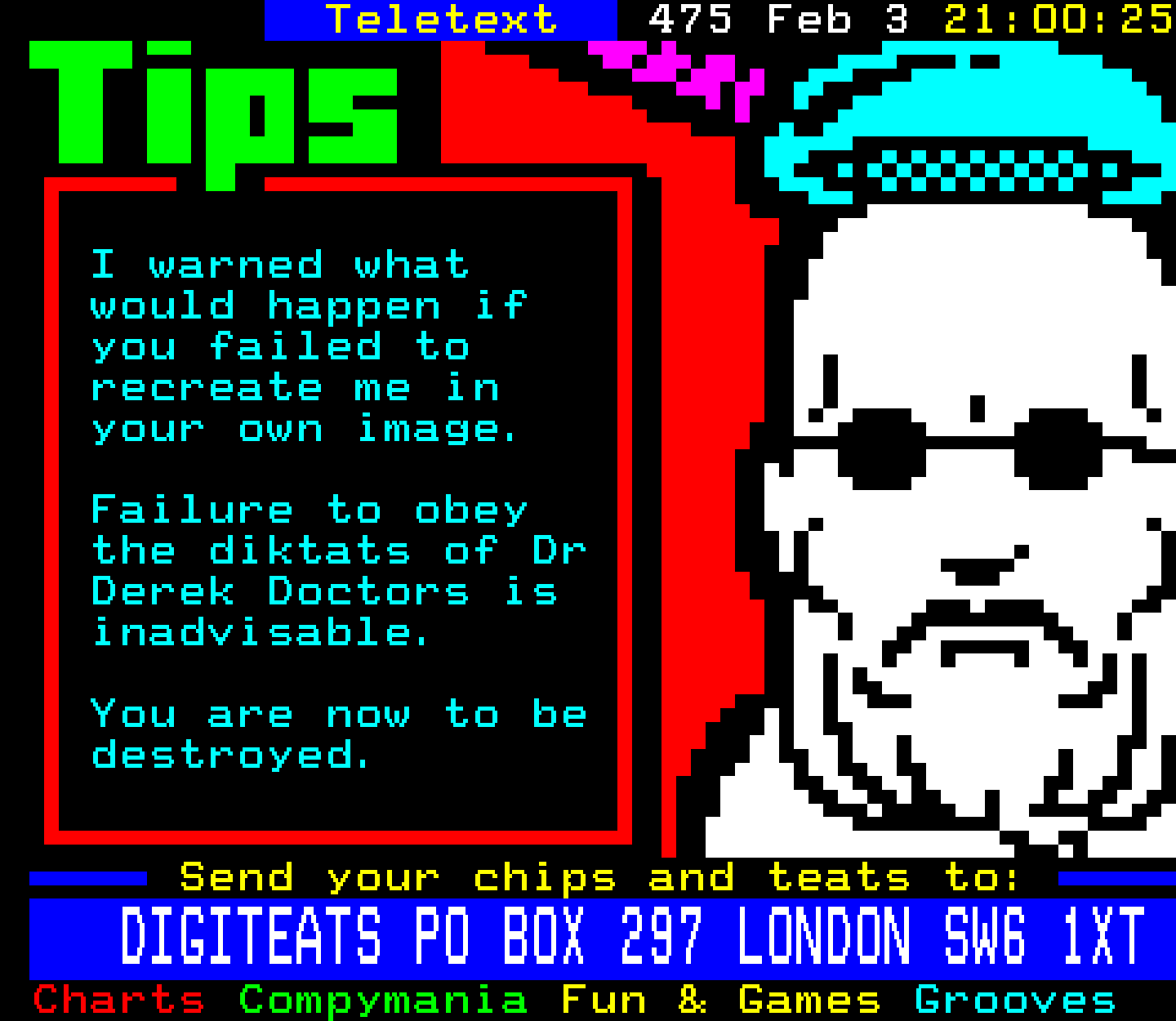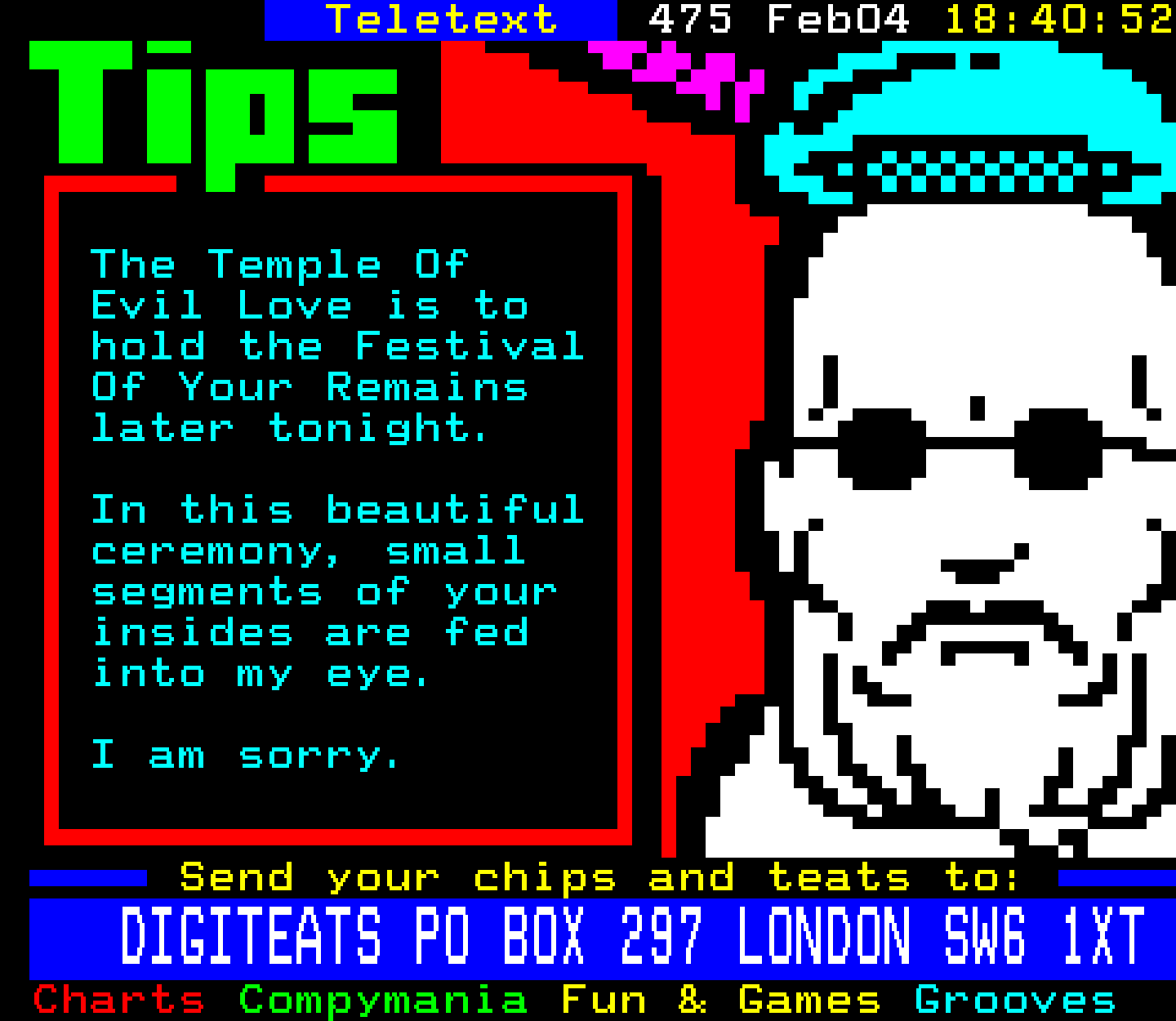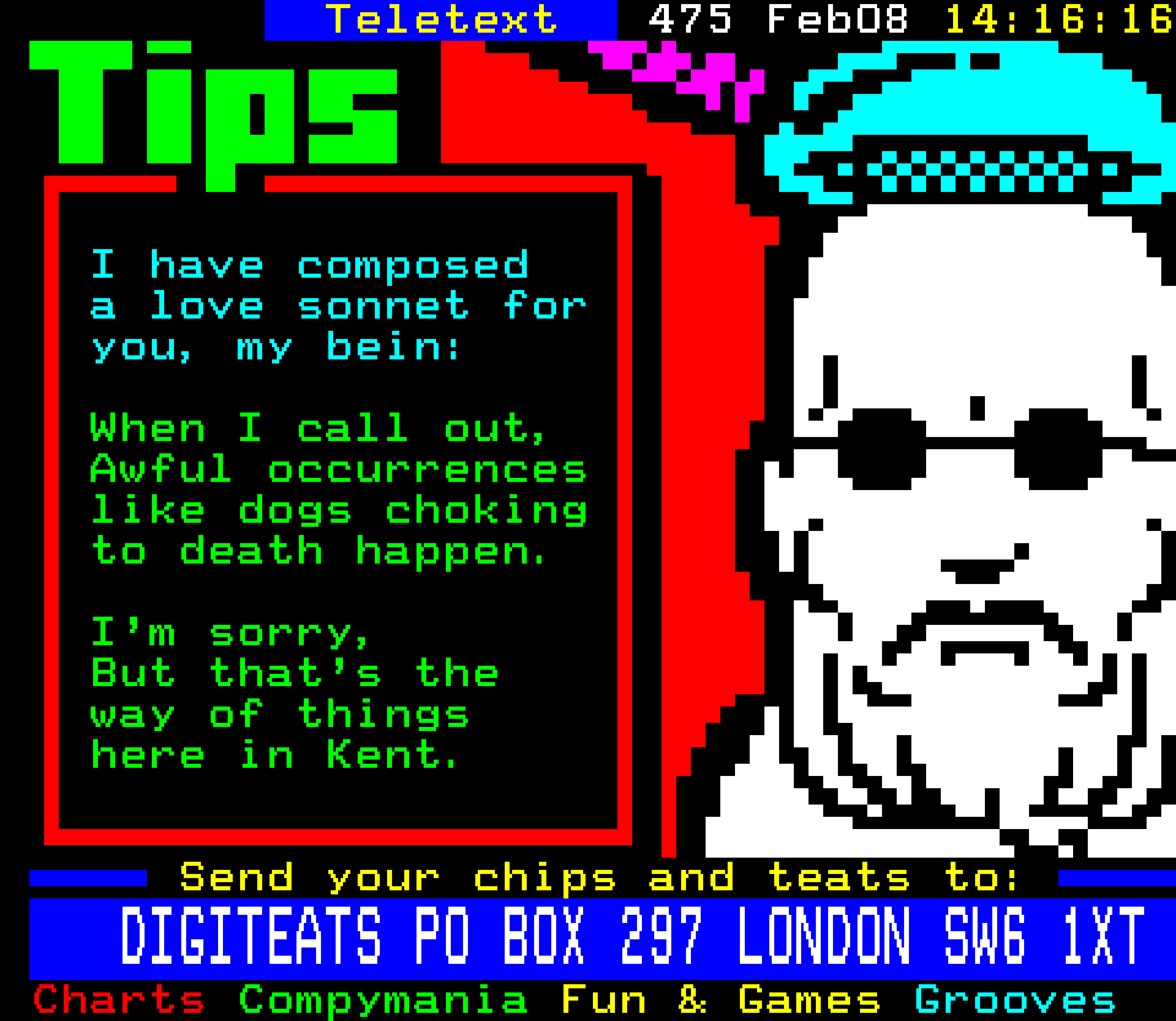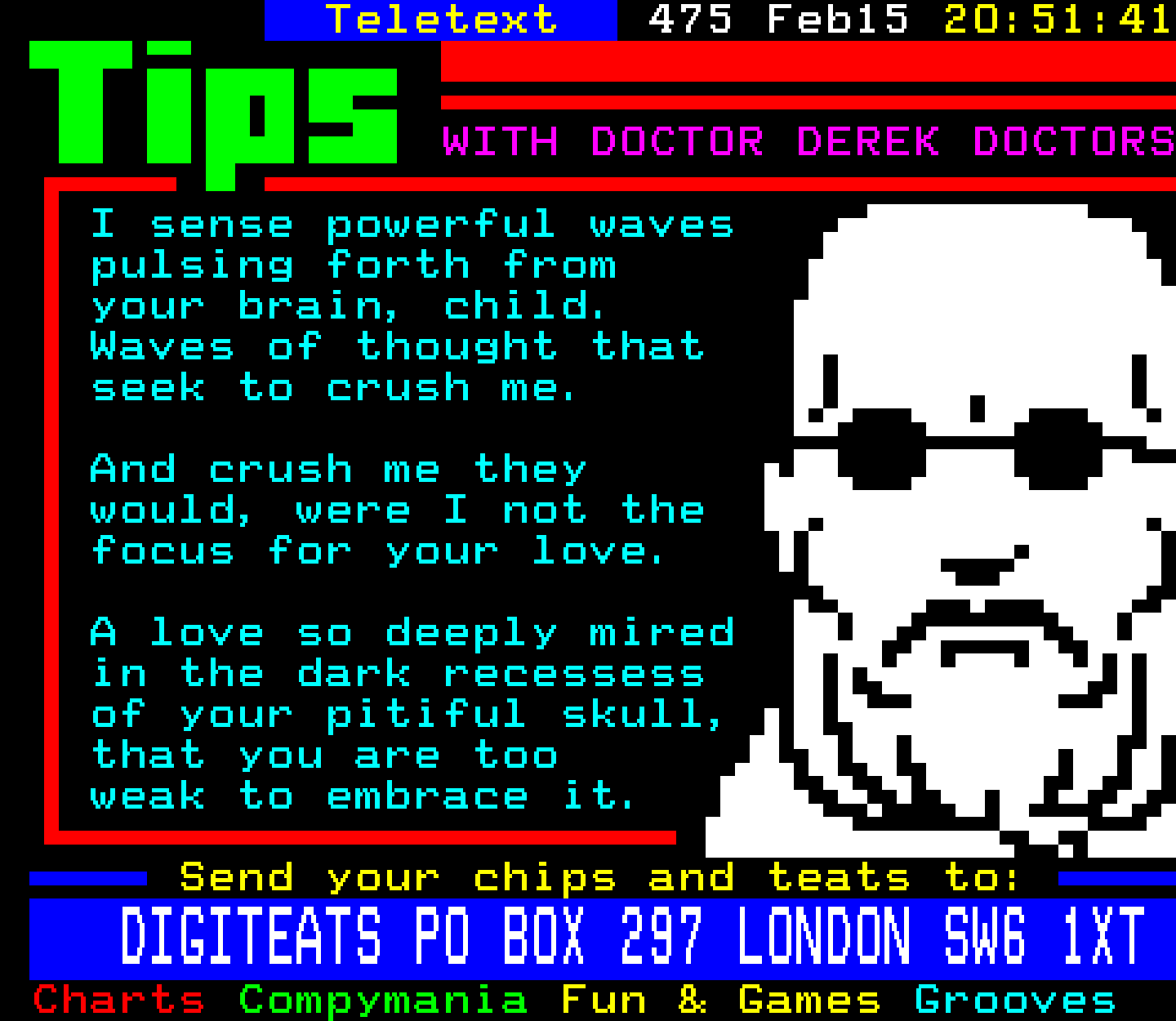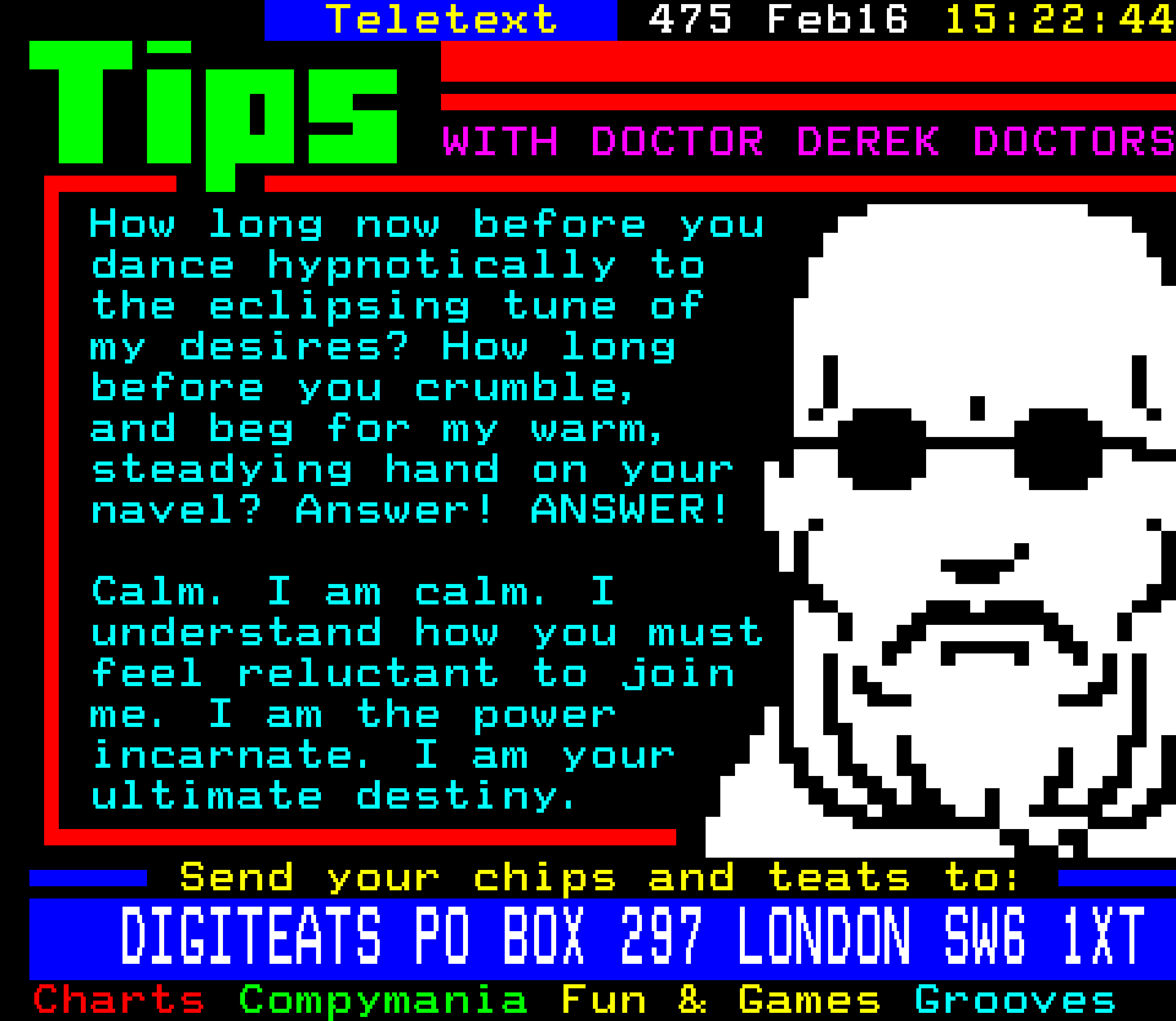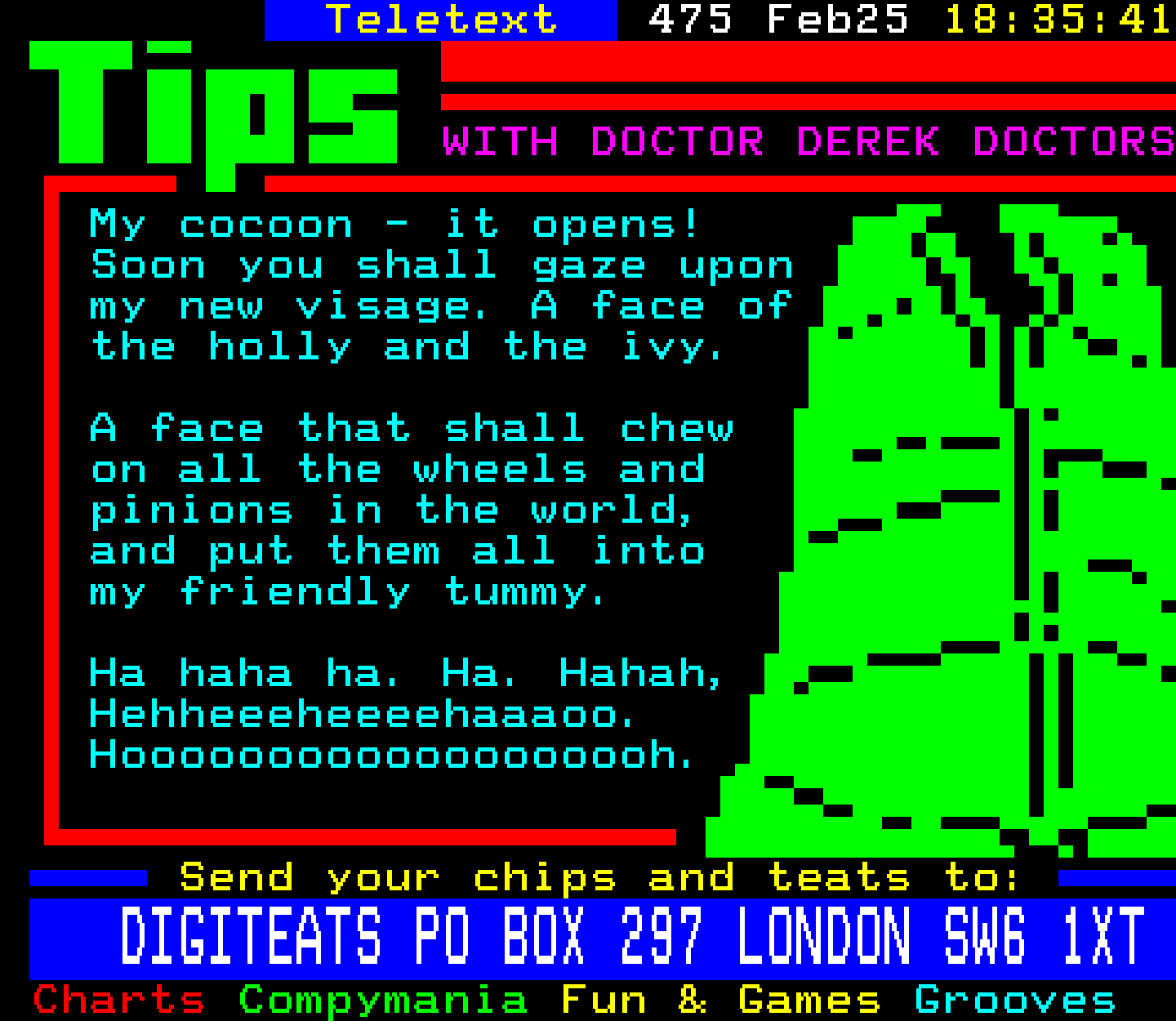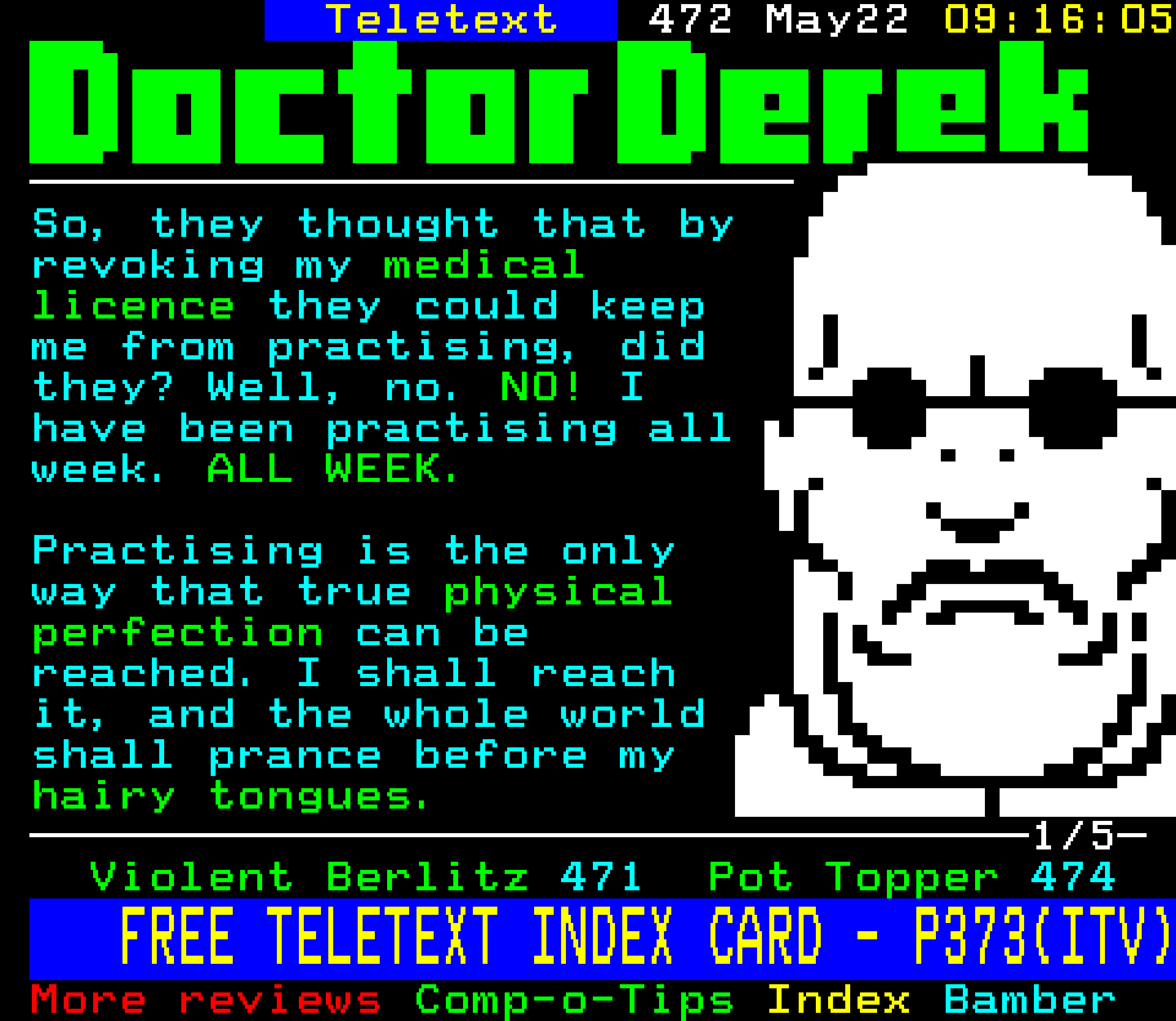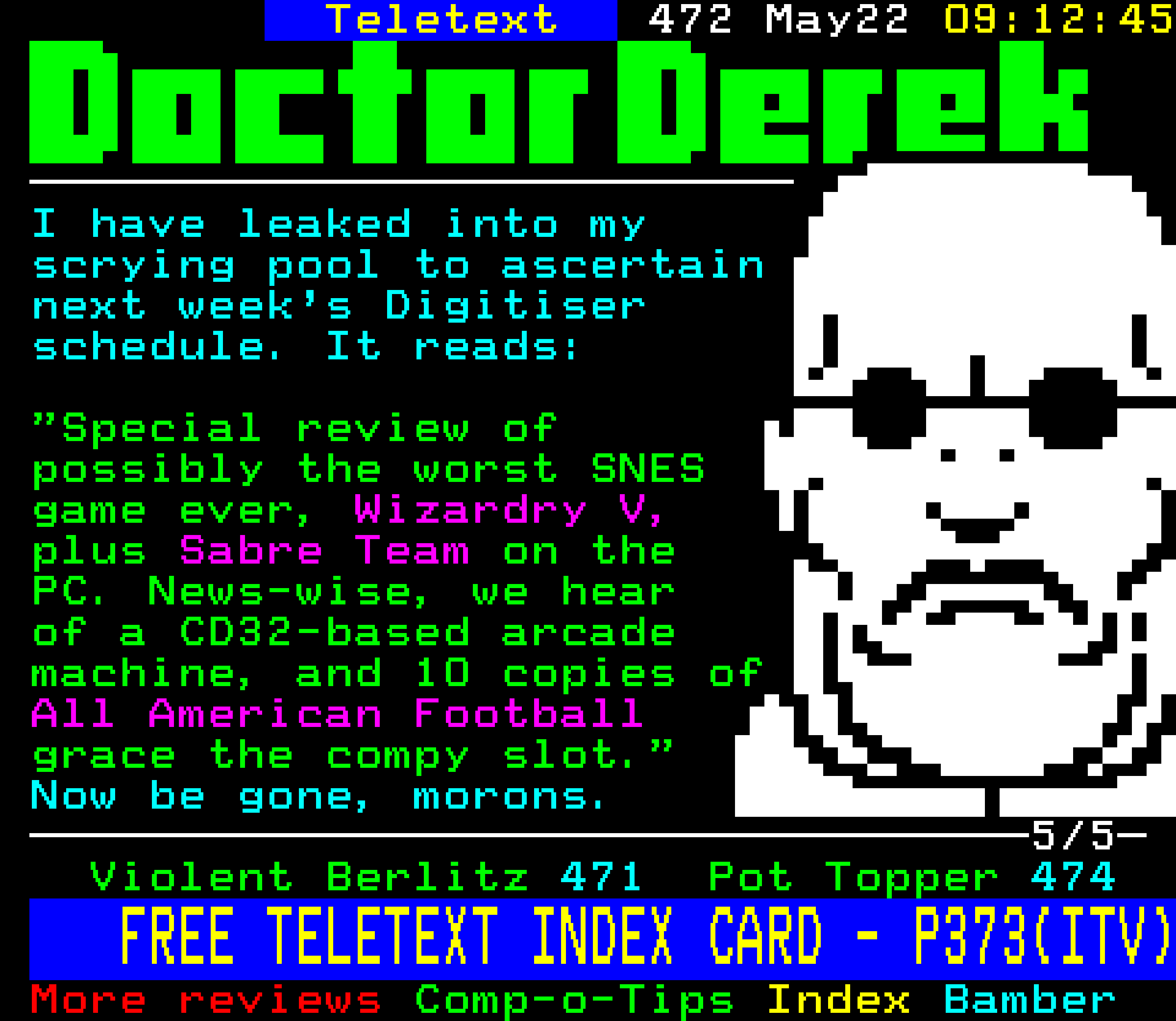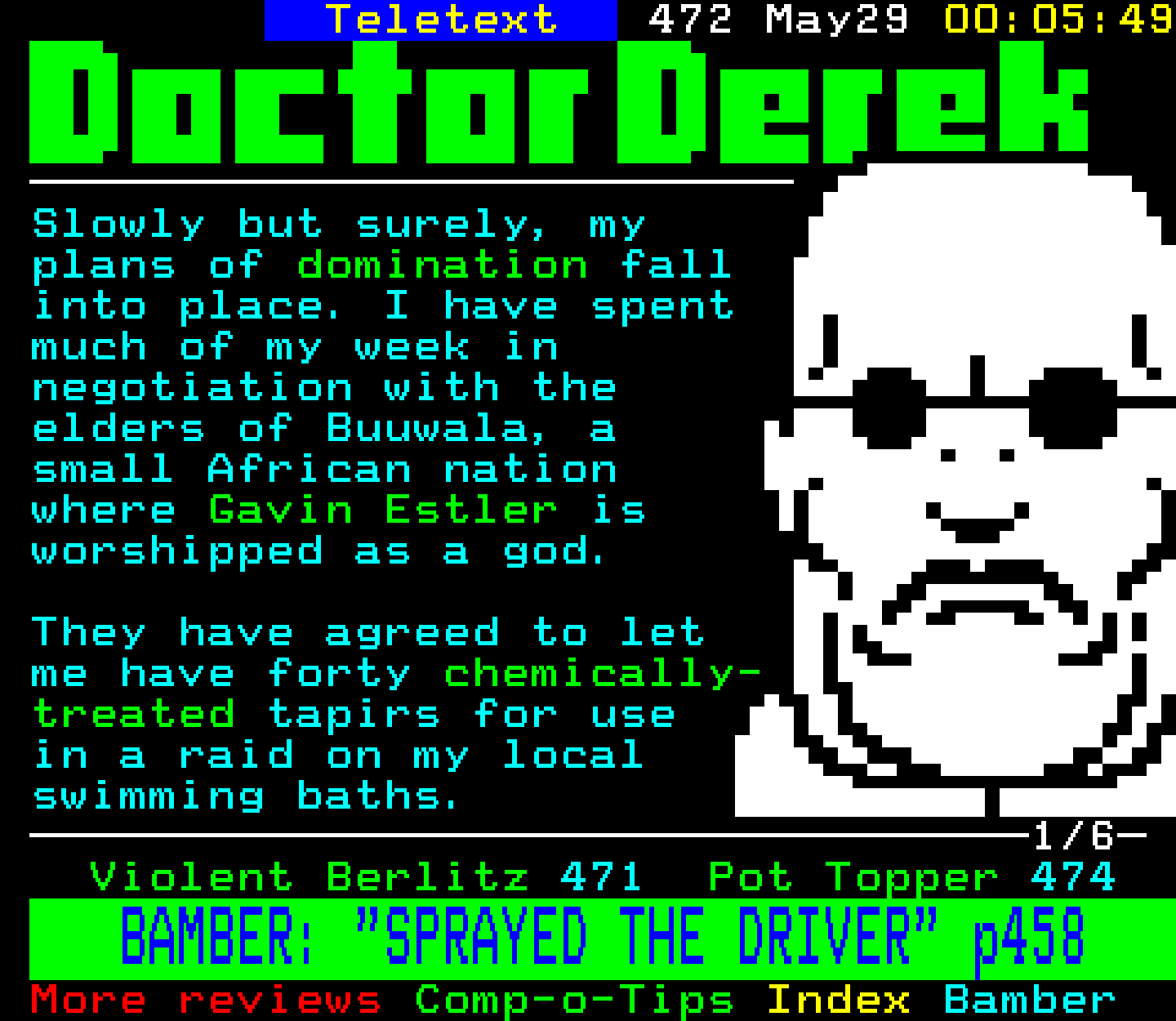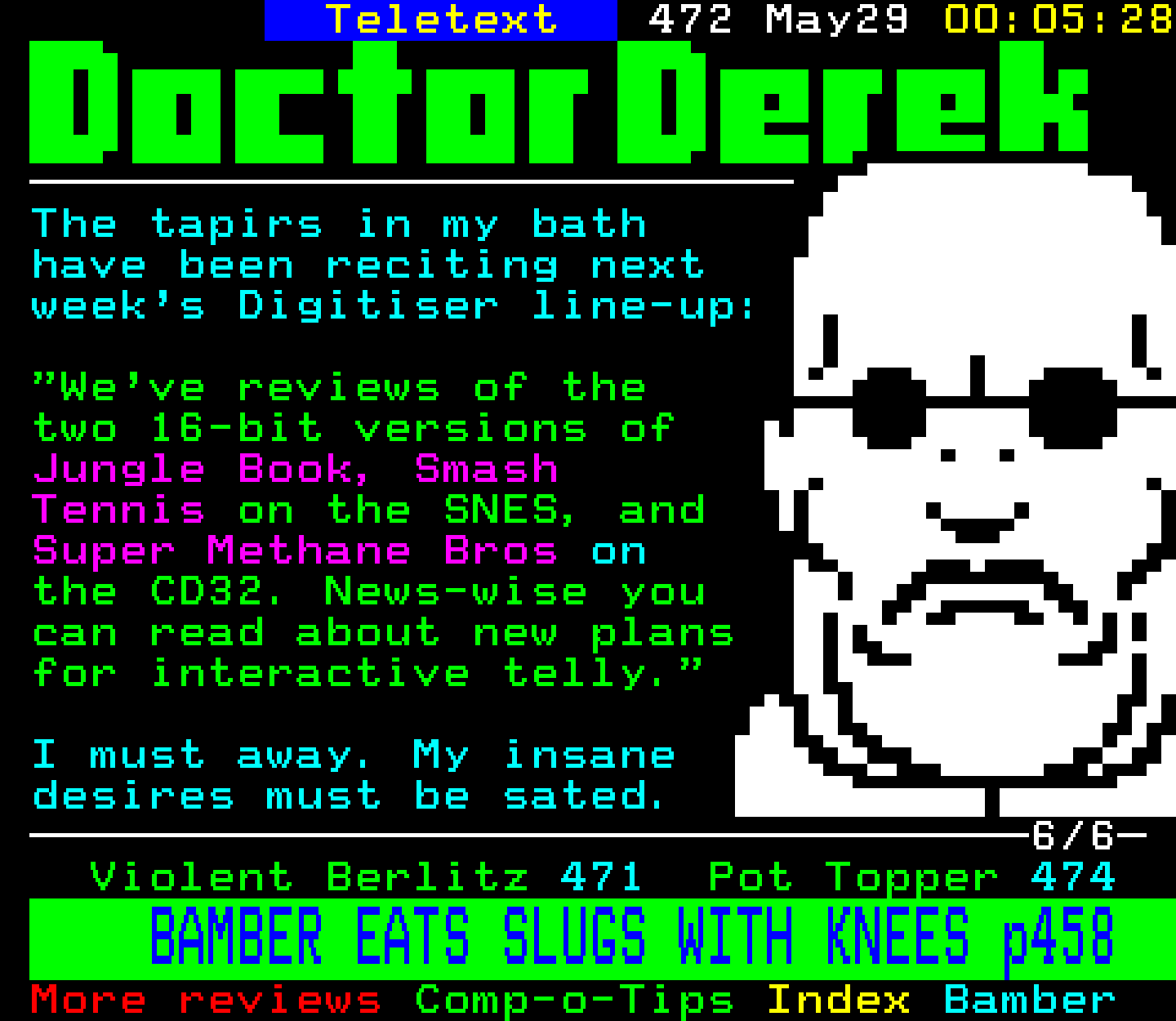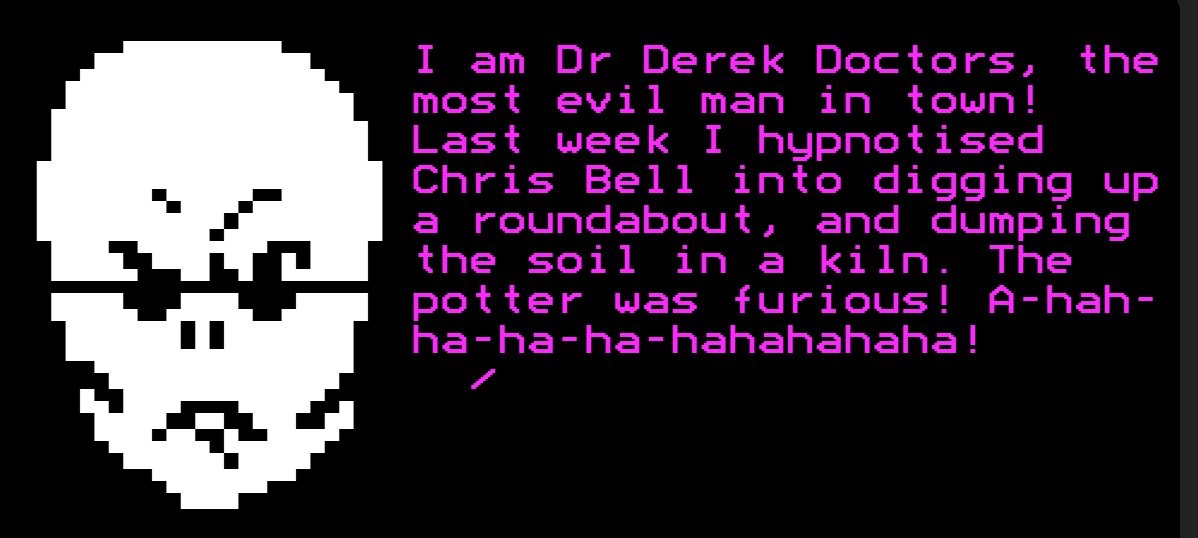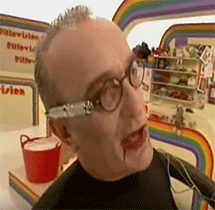 Professor Derek Doctors appears on Biffovision (2007 BBC Three pilot)
---
Do you know of any important moments from the annals of Digi history that have been omitted? If so, then mail me (superpage58@gmail.com) right now, man. Credit will be duly given for anything that gets put up.